Pasquale
Schiraldi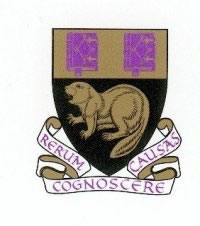 Assistant Professor (Lecturer) of Economics (September 2007 - present)
Research Fellow (May 2012 - present)
International Journal of Industrial Organization
Associate Editor (September 2014 - present)
Academic Advisor
[ Download CV ]
Working

Papers

Simultaneous First-Price Auctions with Preferences over Combinations: Idenfication, Estimation and Application (with M. Gentry & T. Komarova), October 2014

On Pure Strategy Equilibria in Simultaneous Auction for Complementary Goods (with M. Gentry, T. Komarova & W. Shin), July 2015, which replaces the paper: "On Monotone Strategy Equilibria in Simultaneous Auctions for Complementary Goods"

Working

Projects

Supermarket Competition with a Social Planner: The Effects of Entry Regulation, (with H. Smith and Y. Takahashi). February 2011.

Supermarket Retail competition with multi-stop shopping: who competes with a big box store?, (with S. Seiler and H. Smith).

Multivariety Product Design and a Revisited Coase Conjecture, (with F. Nava).
Publications
Buying frenzy in durable goods markets (with T. Liu)
[ Web Appendix ]
European Economic Review, Vol. 70, pp. 1-16, August 2014

Sales and Collusion in a Market with Storage (with F. Nava)
[ Web Appendix ]
Journal of European Economic Association, Vol. 12, No. 3, pp. 791–832, June 2014

The Flexible Coefficient Multinomilal Logit (FC-MNL) Model of Demand for Differentiated Products (with P. Davis) [ Web Appendix ]
RAND Journal of Economics, Vol. 45, No. 1, pages 32–63, Spring 2014.

Internet, Search Frictions, and the Efficiency of Decentralized Markets: Evidence from Automobiles, (with D. Rapson)
Economics Letters,Vol. 121, pp. 232-235, November 2013

New Product Launch: herd seeking or herd preventing? (with T. Liu)
Economic Theory, Vol. 51, No. 3, pp. 627-648, November 2012,

Resale and Collusion in a Dynamic Market for Semidurable Goods (with F. Nava) Journal of Industrial Economics, Vol. 60, No. 2, pp. 274-298, June 2012

Automobile Replacement: a Dynamic Structural Approach,
Rand Journal of Economics, Vol. 42, No. 2, pp. 266-291, Summer 2011