News::

November 1 2014: Digital Drugs Project launched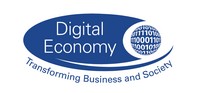 The new LSE, UCL, Leeds and Brunel project under the RCUK Digital Economy programme to study the digitalization of drugs and medicines started on 1 November 2014. See the project web site at http://digital-drugs.org or read the project brochure Delivering Digital Drugs .
October 2014: New paper in Organization

Petrakaki, Dimitra, Klecun, Ela and Cornford, Tony (2014) Changes in healthcare professional work afforded by technology: the introduction of a national electronic patient record in an English hospital. Organization, online . pp. 1-21. ISSN 1350-5084
March 2014: Paper published in JAIS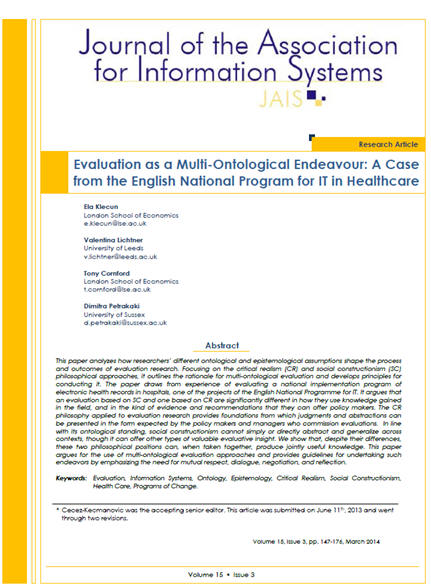 Klecun, E., Lichtner, V., Cornford, T. and Petrakaki, D Evaluation as a Multi-Ontological Endeavour: A Case from the English National Program for IT in Healthcare, Journal of the Association for Information Systems Vol. 15, Issue 3, pp. 147-176, March 2014
February 2014
Final report for Connecting for Health Evaluation Programme 004 project on Electronic prescriptions service
Final report available at: THE EVALUATION OF THE ELECTRONIC
PRESCRIPTION SERVICE IN PRIMARY CARE From Birmingham University
December 2013
Lichtner, Valentina, Venters, Will, Hibberd, Ralph, Cornford, Tony and Barber, Nick (2013) The fungibility of time in claims of efficiency: the case of making transmission of prescriptions electronic in English general practice. International Journal of Medical Informatics, 82 (12). pp. 1152-1170. ISSN 1386-5056
March 2013 (CLICS survey instrument)
A new link is shown in the menu above for a page devoted to the Clinical Information Systems Survey - CLICS. This was initially developed as part of the CFHEP005 project and has been further developed in various other projects and with collaborators.
December 2012 (BMC Health Services Research)
Building a house on shifting sand: methodological considerations when evaluating the implementation and adoption of national electronic health record systems.
Written with colleagues from the CFHEP005 project on EPR implementation (see below), this paper explores the problems of undertaking prospective evaluations of projects being developed in turbulent environments.
November 2011 (Open Forum Europe and Cabinet Office)
Total Cost of Ownership of Open Source Software: A report for the UK Cabinet Office supported by OpenForum Europe
"Governments across the world want to save money, indeed they need to save money. At the same time they seek to achieve urgent transformation and reform in their organisational structures - a process that often requires new information systems and data infrastructures.


In the area of information systems and data management the opportunity to acquire new systems within tight budgets or to make operational savings for established systems are limited. One major opportunity however seems to be on offer: to shift to the use of open source software and reap the direct benefits of lower software costs and further indirect benefits such as greater adherence to open standards, more choice of vendor and service supplier, and working to establish flexible incremental architectures. Initiatives in many countries reflect these policy ambitions, including across Europe, in the USA and in the BRIC countries."
October 2011 (BMJ)
Implementation and adoption of nationwide electronic health records in secondary care in England: final qualitative results from prospective national evaluation in "early adopter" hospitals.
This paper follows on from that below offering the final findings from the CFHEP005 project.
September 2010 (BMJ)
Implementation and adoption of nationwide electronic health records
Computer systems for maintaining a detailed clinical care record records are problematic at the institutional level, but perhaps more so when pursued at the national level. Tony Cornford together with LSE colleagues, is among the authors of a paper reporting interim findings from a large scale qualitative study of the problematic implementation of the NHS Care Record Service in England (CFHEP005).
June 2009 (ePrescribing)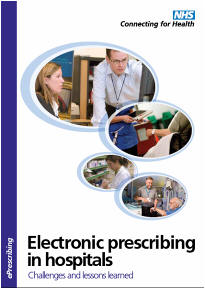 Electronic prescribing in Hospitals - Challenges and lessons learned (download report):
A team led by Tony Cornford and including experts from the School of Pharmacy and Imperial College Healthcare NHS Trust has produced a set of information resources on the implementation of electronic prescribing systems in hospitals. The work was commissioned by Connecting For Health, an agency of the Department of Health, and designed to support trusts as they plan for and implement electronic prescribing systems. The report has also drawn on the advice from international experts in this area in the USA, Australia and the Netherlands.
See also Connecting for Health ePrescribing web pages .