Contact Me CV Ch 33, Oxford Handbook of the Russian Economy Short Biography Links to Public Talks
Economics of Gender, 2016 LSE-PKU Summer School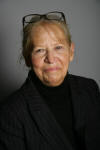 Dr Judith Shapiro
Departmental Undergraduate Tutor
Department of Economics, LSE
Office: Economics Building, 32 Lincoln's Inn Fields, L1.32
Write me at j.c.shapiro@lse.ac.uk. I reply to all email, normally very swiftly
èMy CV is here: https://dl.dropboxusercontent.com/u/29341663/Judith%20Shapiro%20CV.pd
èA link to "Recent Demographic Developments in the Russian Federation", Oxford Handbook of the Russian Economy
https://dl.dropboxusercontent.com/u/29341663/Chapter%2033%20Oxford%20Handbook%20of%20the%20Russian%20Economy%20Denisova%20and% 20Shapiro.pdf
èA short biography of me on line that I liked:
"Dr. Judith Shapiro returned from serving as Chief of the Transition Economies Section, United Nations Economic Commission
for Europe, Geneva, and then as Professor, Academic-Coordinator and Co-Chair of the Research Centre at Moscow's
graduate New Economic School, to concentrate on the development of the next generation of economists, undergraduates
in LSE's Economics Department. She served several terms on the Expert Group for Development Issues, advising the
Swedish Ministry for Foreign Affairs, and was a member of the Macroeconomic and Finance Unit ("Sachs team") advising the
Russian Ministry of Finance in 1993-1994. Her published works include 3 co-authored books on the transition to the market
in Eastern Europe and the former USSR, as part of the European Forum Economic Policy Group and academic research on
unemployment, high inflation, health and demography with a focus on Russia. As part of the Management Committee of the UK's national Economics Network, she is engaged in active discussion on the implications of the crisis for the teaching and development of economics."
[Keynote address to 4th Limassols Economic Forum, Cyprus 2013, co-organised by LSE
Here are my slides for that keynote: http://www.imhbusiness.com/images/GeneralPDF/academic%20economics%20limassol.pdf
To add a few details you glean from my CV: I was born and raised in New York City, was an undergraduate in Economics at the University of Chicago, and got my PhD from LSE, and finally returned to my home in its Economics Department in 2005m where my main focus is happily now on the full education of our undergraduates.
èLinks to some recorded public talks:
https://dl.dropboxusercontent.com/u/29341663/FourThought-20130619-JudithShapiro.mp3
[Next steps for women's equality]
http://www.intelligencesquared.com/events/karl-marx/
[Was Marx right? Speaking for the opposition]
http://news.sky.com/video/1385923/deciphering-the-putin-speech
This summer I will be teaching the new LSE-PKU Summer School Course on "Economics of Gender"
http://www.lse.ac.uk/study/summerSchools/LSEPKUProgramme/pdf/2016/lsePkuBrochure2016.pdf
I warmly welcome questions about that course, and want to make it a memorable experience for participants. Please write or telephone (or give me your telephone number)
I am immodestly proud (well, I was born in New York) that in my 2009 Prize for Teaching Excellence at LSE my student nominees wrote:
'Every time we had a discussion, even informal ones, I was
sure I would be able to learn a lot from her'; 'She is very sensitive about
cultural difference and offered me much needed support when I first
arrived; 'Her contribution to the Department has been phenomenal…
her guidance was a crucial factor in my academic life at LSE.'
[LSE News and Views, June 2009]