Categories
Links
Welcome

I am currently a Reader in International Political Economy at the London School of Economics and Political Science. Since 2001 I have been an Academic Director of the TRIUM Global Executive MBA Programme, an alliance between the LSE, NYU Stern School of Business, and the HEC School of Management (Paris), which was ranked #2 in the world in 2011 by the Financial Times. I am also a Research Associate in the Department of Management at the LSE. Externally, I am a member of the Council of Chatham House, a leading British think-tank of international affairs, and also sit on the Academic Advisory Panel of The International Centre for Financial Regulation. I also sit on the editorial board of the Review of International Studies, the house journal of the British International Studies Association.
Until 1997 I was a Fellow of St Antony's College, Oxford, and University Lecturer in International Relations, where I taught international relations and political economy. I have been a visiting professor at the University of Melbourne, The Institute of Defence and Strategic Studies (Singapore), University of British Columbia, International University of Japan, and the Pacific Council on International Policy (University of Southern California, Los Angeles). I have also been the Director of the MSc International Political Economy programme at the LSE.
Research Interests
I specialize in International Political Economy, specifically in the international political economy of money and finance, financial regulation and international standard setting. East Asia in the global political economy is a regional specialization.
Publications
I have published several books, articles, book chapters, papers and reports of which I provide full information and electronic reading links in the Publications section.
Forthcoming Book
East Asian Capitalism: Diversity, Change, and Continuity (Oxford University Press, forthcoming July 2012) with Xiaoke Zhang (eds.) is aimed at academics, researchers, and graduate students in Business, Politics, Political Economy and Asian Studies. The edited volume features contributions from top-class experts in the fields of business government relations, labour markets and financial structures. The book develops a new typology of capitalist development and provides a comparative political economy analysis on a dynamic region of the global economy covering a variety of East Asian countries such as China, Japan, South Korea, Indonesia, Philippines, Malaysia, Taiwan and Thailand.
Published Books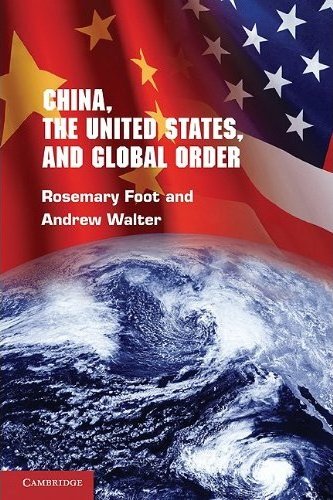 China, the United States, and Global Order (2011), with Rosemary Foot, outlines a variety of global order norms in five significant areas of international relations (the use of force, macroeconomic policy surveillance, the non-proliferation of nuclear weapons, climate change, and financial regulation) and assesses the relationship of both China and the US towards these norms since 1945. The book explores the main domestic and international factors (including the bilateral relationship) that have affected their behaviour in these areas, and shows why these two states have tended to constrain rather than encourage more cooperative solutions to key global challenges. This book has been listed as one of the "Essential Readings of 2011" by Foreign Policy Magazine.
Read More | Order Book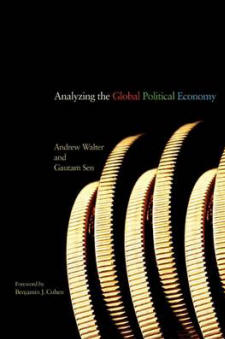 Analyzing the Global Political Economy (2009), with Gautam Sen, is a text on international political economy that critically analyzes the relationship between economics, political science and international relations, and also attempts to bridge so-called American and British approaches to IPE.
Read More | Buy Book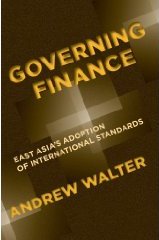 Governing Finance: East Asia's Adoption of International Standards (2008) examines in detail the quality of compliance with international regulatory standards in the key test cases of Indonesia, Malaysia, South Korea and Thailand since the Asian financial crisis of 1997-1998. It explores the underlying causes of the varying (and often large) gap between formal and real compliance.
Read More | Buy Book
TRIUM Global Executive MBA
The TRIUM Global Executive MBA is a Master of Business Administration (MBA) jointly issued by NYU Stern, LSE, and HEC Paris. It runs for 16 months and is taught in London, New York and Paris. In the 2009 annual Financial Times Executive MBA ranking, the TRIUM Global Executive MBA Programme ranked #2 in the world. Since 2001 I have been the Academic Director of the Programme. Read More