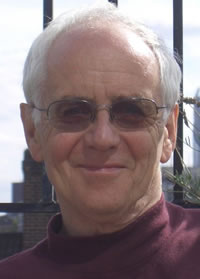 Visiting Professor, London School of Economics: Centre for the Analysis of Social Exclusion (CASE)
Associate, Grantham Research Institute on Climate Change and the Environment, LSE
Emeritus Professor of Social Policy, University of Bath

---
Office: 32L 3.28 B, STICERD
Tel: +44 (0)20 7955 7429
Fax: +44 (0)20 7955 6951
Email: i.gough@lse.ac.uk
Other Publications on Climate Change and Social Policy
Journal Articles
Gough, Ian (2017) Recomposing consumption: defining necessities for sustainable and equitable well-being. Philosophical Transactions of the Royal Society A: Mathematical, Physical and Engineering Sciences, 375 (issue 2095).
Gough, Ian (2016) Welfare states and environmental states: a comparative analysis. Environmental Politics, 25:1, pp. 1-24.
Gough, Ian (2015) Climate change and sustainable welfare: the centrality of human needs. Cambridge Journal of Economics, 39:5, pp. 1191–1214.
Gough, Ian (2015) The political economy of prevention. British Journal of Political Science, 45 (2). pp. 307-327.
Gough, Ian (2015) Can growth be green? International Journal of Health Services, 45 (3). pp. 443-452.
Gough, Ian (2013) Climate change, social policy, and global governance.Journal of International and Comparative Social Policy, 29 (3). pp. 185-203.
Gough, Ian (2013) Carbon mitigation policies, distributional dilemmas and social policies. Journal of Social Policy, 42 (2). pp. 191-213.
Book chapters:
Gough, Ian (2015) If I were you, I wouldn't start from here. In: Hay, Colin and Payne, Anthony, (eds.) Civic Capitalism. Polity Press, Cambridge, pp. 76-83.
Gough, Ian (2013) Climate change and public policy futures. In: Taylor-Gooby, Peter, (ed.) New Paradigms in Public Policy. Oxford University Press, Oxford, UK.
I also organize and chair a seminar series on Climate Change, Inequality and Social Policy at the LSE: see 2017-18 programme: http://sticerd.lse.ac.uk/_new/events/seminar_future.asp?id=111