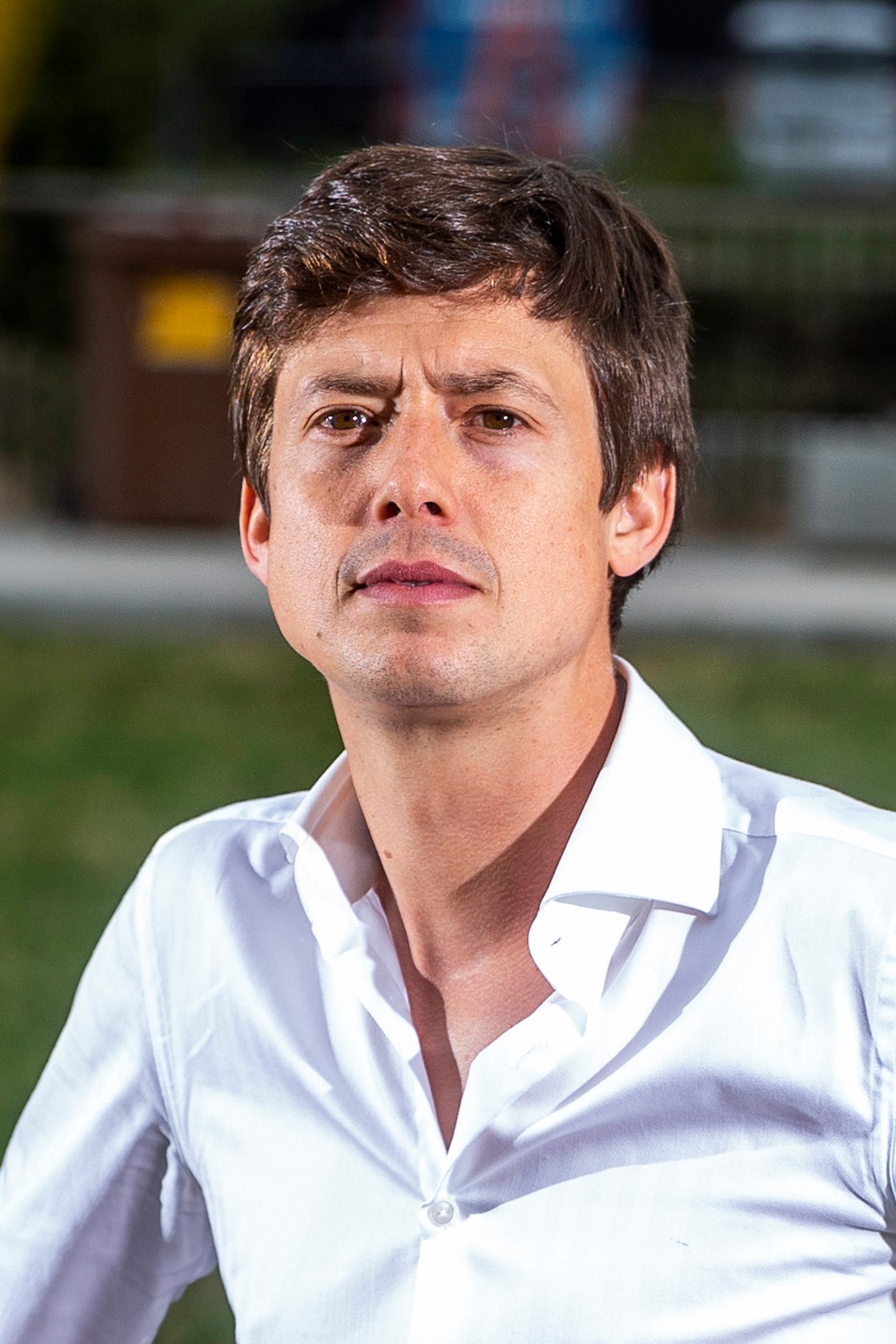 | CV |
| In Progress|
| Published Papers |
| Teaching|
| LSE Economics |
---
Johannes Spinnewijn
---
Position: Professor of Economics
Research Interests: Public Economics, Social Insurance, Behavioral Economics, Health Economics
Contact details:
Other Positions, Affiliations and Awards:
---
Job Opportunity: Pre-doctoral Full-time Research Assistants
The Public Finance Group of the Economics Dept at the LSE is hiring full-time pre-doctoral research assistants. Applicants should be completing (or have completed) a Bachelor's or Masters degree and have strong quantitative and programming skills. This position is suitable for people looking to obtain experience in economic research for 1 to 2 years before applying to graduate school in economics. If you would like more information, please visit our website here or see the advert here.


---
The Social Determinants of Choice Quality: Evidence from Health Insurance in the Netherlands (with Ben Handel, Jon Kolstad and Thomas Minten) - VoxEU; ESB, NYTimes, NRC, Financieel Dagblad

Abstract: Policy makers increasingly offer choice or rely on markets for the provision of impure public goods like insurance, retirement savings or education. Though choice allows for improved surplus from matching individuals to appropriate products, prior work in these markets has documented choice frictions that have the potential to unwind or even reverse these benefits. We use rich administrative data on health insurance choices, health care utilization and myriad socio-demographic factors for the entire country of the Netherlands to study how insurance deductible choice quality relates to these factors. We document that choice quality is low on average but that there is a striking choice quality gradient with respect to socio-economic status. Individuals with higher education levels and more analytic degrees or professions make markedly better decisions, holding constant other key potential factors. Income, net worth, and liquidity are associated with better choices, though to a smaller degree than education. We exploit panel data on individuals' colleagues, neighbors and family members to estimate the causal impacts of peers and one's environment on choices. We find strong impacts on choice quality along each of these three dimensions and show that peer effects accelerate inequality in the sense that more positively influential peer effects are correlated with higher education and income levels. We use our estimates to model the consumer surplus effects of different counterfactual scenarios related to (i) smart defaults and (ii) menu design.


Retirement Consumption and Pension Design (with Jonas Kolsrud, Camille Landais and Daniel Reck)

Abstract: This paper develops and implements a framework that leverages consumption data to evaluate the welfare effects of pension reforms. Several countries have reformed their pension profiles to incentivize later retirement. Using administrative data in Sweden, we find that such pension reforms entail substantial consumption smoothing costs. On average, individuals retiring later have higher consumption levels than those retiring earlier, implying that recent pension reforms redistributed from low- to high-consumption households. We show that the differences in retirement consumption are mostly driven by differential changes in consumption around retirement, and also that the marginal propensities to consume are the lowest for late retirees. Accounting for selection on health and life expectancy further increases the redistributive cost of recent reforms. The cost of incentivizing later retirement is, however, lowest between the early and normal retirement age, where we document a striking non-monotonicity in consumption levels. We find similar patterns in consumption data from other countries, including the non-monotonicity, suggesting our findings are not unique to Sweden.


Expectations Data, Labor Market and Job Search - in preparation for the Handbook of Economic Expectations - (with Andi Mueller)

Abstract: This chapter reviews how expectations data can inform theories of the labor market and job search. The main focus of the chapter is on expectations data regarding outcomes of the job search process, such as expectations related to the chances of finding a job or expectations about job offers. We review the evidence using these measures of expectations and highlight both challenges and opportunities using expectations data in the labor market context. A key advance using expectation data has been the identification of biases in beliefs and learning, and we illustrate their importance in a model of labor market search. We also present recent work demonstrating how expectations data can be leveraged to identify unobserved heterogeneity across job seekers. Throughout the chapter we also aim to highlight promising areas for future research.


---
The Income Gradient in Mortality during the Covid-19 Crisis: Evidence from Belgium (with Andre Decoster and Thomas Minten) - Leuvense Economisch Standpunten; Knack
Forthcoming in special Covid issue in the Journal of Economic Inequality.




How to Improve Tax Compliance? Evidence from Population-wide Experiments in Belgium (with Jan-Emmanuel De Neve, Clement Imbert, Teodora Tsankova and Maarten Luts) - De Standaard, De Morgen
Journal of Political Economy 129 (5), 1425–1463. May 2021.


Risk-based Selection in Unemployment Insurance: Evidence and Implications - (with Camille Landais, Arash Nekoei, Peter Nilsson and David Seim) - VoxEU
American Economic Review 111 (4), 1315-1355, April 2021.


Inferring Risk Perceptions and Preferences using Choice from Insurance Menus: Theory and Evidence (with Keith Ericson, Philipp Kircher and Amanda Starc)
Economic Journal 131 (634), 713-744 - Featured Article. February 2021.


Job Seekers' Perceptions and Employment Prospects: Heterogeneity, Duration Dependence and Bias (with Andreas Mueller and Giorgio Topa) - Slides; NBER Digest, VoxEU
American Economic Review 111 (1), 324-364. January 2021.


The Value of Registry Data for Consumption Analysis: An Application to Health Shocks (with Jonas Kolsrud and Camille Landais) - VoxEU
Journal of Public Economics 189, 1040-1088. September 2020.


Information Frictions and Adverse Selection: Policy Interventions in Health Insurance Markets (with Ben Handel and Jonathan Kolstad)
Review of Economics and Statistics 101(2), 326-340. May 2019.



The Optimal Timing of Unemployment Benefits: Theory and Evidence from Sweden (with Jonas Kolsrud, Camille Landais and Peter Nilsson) - Slides; Microeconomic Insights, Leuvense Economisch Standpunten; Le Soir, De Standaard
American Economic Review 108(4-5), 985-1033. April 2018.



Heterogeneity, Demand for Insurance and Adverse Selection - (Web Appendix)
American Economic Journal: Economic Policy 9(1), 308-343. February 2017.



Rewarding Schooling Success and Perceived Returns to Education: Evidence from India (with Sandra Sequeira and Guo Xu)
Journal of Economic Behavior and Organization 131, 373-392. November 2016.



Production vs. Revenue Efficiency with Limited Tax Capacity: Theory and Evidence from Pakistan (with Anne Brockmeyer, Michael Best, Henrik Kleven, and Mazhar Waseem) - Slides; VoxEU; Microeconomic Insights
Journal of Political Economy 123(6), 1311-1355. December 2015.



Revising Claims and Resisting Ultimatums in Bargaining Games (with Frans Spinnewyn)
Review of Economic Design 19(2), 91-116. June 2015.



Unemployed but Optimistic: Optimal Insurance Design with Biased Beliefs
Journal of the European Economic Association 13(1), 130-167. February 2015.



Delay and Deadlines: Freeriding and Information Revelation in Partnerships (with Arthur Campbell and Florian Ederer)
American Economic Journal: Microeconomics 6(2), 163-204. May 2014.



Insurance and Perceptions: How to Screen Optimists and Pessimists
Economic Journal 123, 606-633 - Awarded with Austin Robinson Memorial Prize. June 2013.



Training and Search During Unemployment
Journal of Public Economics 99, 49-65. March 2013.



Capital Income Taxes with Heterogeneous Discount Rates (with Peter Diamond)
American Economic Journal: Economic Policy 3(4), 52-76. November 2011.



---
---
Public Economics (PhD, LSE course, ec534)
Public Economics (MSc, LSE course, ec426)
Public Economics (MPA, LSE course, ec410)


---
---
&copy 2021 London School of Economics. All rights reserved. Picture by Hatim Kaghat.